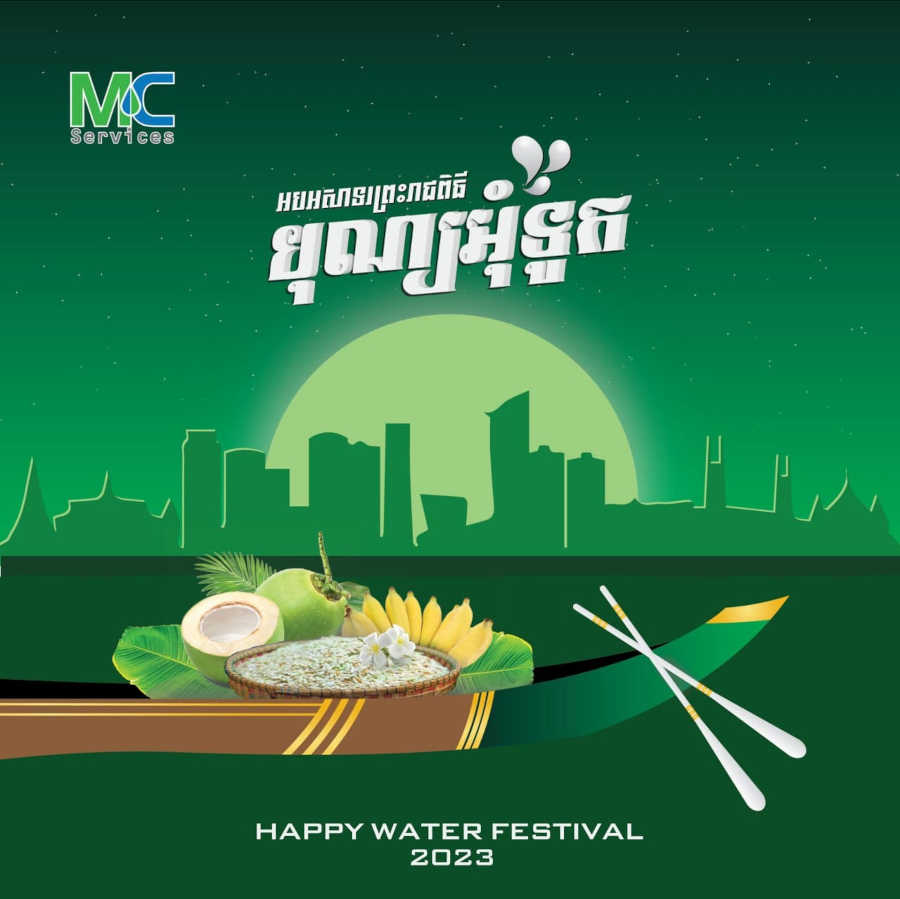 Bon Om Touk: Celebrating the End of the Rainy Season in Cambodia
Happy Water festival to all from MC Services Team!
Bon Om Touk is a celebration of the end of the rainy season on the full moon of the buddhist month. The full moon is considered to bring good luck that can lead to abundant harvest.
For three straight days (26th to 28th this year), the celebrations continue, with people from all over Cambodia moving to Phnom Penh to take part in the festivities.
Activities include traditional racing boats, concerts, traditional dancing and feasting on native foods.
Our MC Services office will be closed on those days for a well deserved relaxing time.